---
Bill Hata
Bill Hata has over 30 years of semiconductor industry experience. Most recently he was senior vice president of Worldwide Operations and Engineering for Altera Corporation (now part of Intel). In that role he managed the company's manufacturing and operations as well as test and process technology development, packaging, and quality assurance programs. He also oversaw operations and management for Altera's Malaysian site. Previously, Mr. Hata was Director of Foundry Operations and Product Engineering at National Semiconductor and held management positions at LSI Logic and SGS Thomson.
He received a Bachelor's degree and Master's degree in Engineering from MIT and an MBA from Duke University - The Fuqua School of Business.
Rich Sevcik
Rich Sevcik is currently president of Sevcik Consulting, which provides consulting services to leading semiconductor companies. He currently serves on the board of directors of LiquidMetal Technologies, a NASDAQ-listed leader in the high technolody materials market, and AnDapt, an integrated power management software and hardware provider in the data center industry. He previously served on the board of directors at SiliconBlue Technologies from 2008 until its acquisition by Lattice Semiconductor in 2011. Prior to SiliconBlue, he served as executive vice president and board member at Xilinx, a billion dollar supplier of programmable logic devices, where he was instrumental in driving the company's quarterly revenue from $135 million to more than $450 million.
Mr. Sevcik has also held various management positions at Hewlett Packard, ranging from general manager of HP's business computing client server systems, to group general manager responsible for five divisions, several billion dollars in revenue and 2,000 employees. He also held various positions with Bell Northern Research (now Nortel Networks) and Bell Laboratories. Sevcik has authored two books, Character Plus Common Sense and Self-Talk at Work.
He holds a Bachelor of Science degree in engineering physics from the University of Illinois and a Master's degree in electrical engineering from Northwestern University.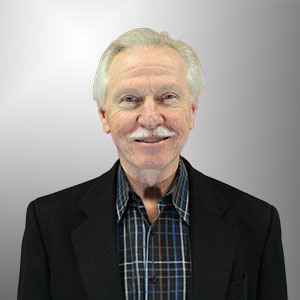 ---
Patrick Leong
Patrick Leong is an Efinix board member. He is currently CEO of Leong Research LLC, focusing on innovation and incubation of new product ideas. He is also the co-founder, former Chief Technology Officer, and board member of Gigamon, Inc. Before founding Gigamon, Mr. Leong served as principal engineer at Ciena Corporation, a supplier of telecommunications networking solutions, from March 2001 to August 2004. He joined the company in connection with Ciena's acquisition of Cyras Systems, Inc. in March 2001, where he served in a similar capacity from August 2000.
From December 1996 to July 2000, Mr. Leong served in various roles, including manager of high speed products, at the Sniffer Division of McAfee, Inc.
Mr. Leong holds a B.S. degree in physics from John Carroll University, an M.S. degree in computer science from the University of New Mexico, and a Ph.D. degree in applied physics from Columbia University.