---
Sammy Cheung
After working in the industry for nearly 25 years, he and Co-Founder Tony Ngai, realized that there had to be a better way to make programmable products that really solved customers' problems. To achieve this goal, they founded Efinix® in 2012. Sammy is also the President and CEO of Efinix. With his broad background in FPGAs, CPLDs, structured ASICs, and non-volatile memory, Sammy is an expert when it comes to building programmable semiconductors.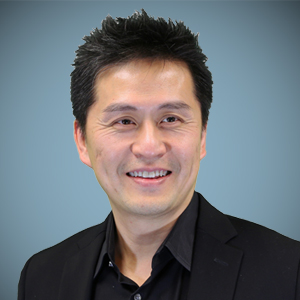 ---
Tony Ngai
After 20 years developing FPGAs for companies such as Altera, Xilinx, Lattice, and AT&T Bell Labs, Tony and Co-Founder Sammy Cheung, set out to build a new, flexible FPGA fabric. Tony is also CTO and SVP of engineering of Efinix. With first-hand knowledge of the commercial FPGA architectures currently on the market, Tony knew he wanted to develop a different, more efficient architecture. With more than 40 U.S. and international patents, Tony is a proven programmable-logic innovator with a unique background that combines FPGA architectures, IC design expertise, and PnR software knowledge.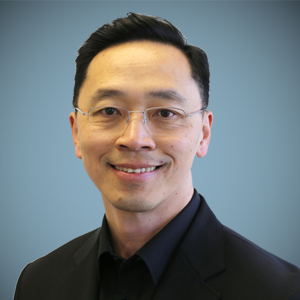 ---
Richard Sevcik
Having served as an advisor to Efinix, Rich spent nearly a decade as executive vice president and board member at Xilinx where he was instrumental in driving quarterly revenue from $135 million to more than $450 million. After Xilinx, he started Sevcik Consulting, which provides consulting services to semiconductor companies. Rich served on the board of directors at SiliconBlue Technologies until its acquisition by Lattice Semiconductor in 2011. Currently, he serves on the board of directors of AnDapt and the strategic board at DSP Concepts.
---
Christopher Norris
Chris is an entrepreneur with a proven track record of building companies and leading organizations. Most recently, he was president and CEO of Alta Devices. Prior to Alta Devices, Chris was a Venture Partner at Blue Run Ventures. He also was president and CEO at MicroDisplay Corporation and spent 17 years at Cypress Semiconductor as vice president and general manager. Today, he is founder at his executive consulting firm, Aurinko Group, where he sources deals, manages diligence and coaches entrepreneurs through the process of refining their business plans and raising funds.
---
Jason Yeung
Jason has over 25 years of wealth management and investment banking experience. During that time, he spent 15 years focused on wealth management, building a team of professionals to manage over 5 billion USD. Additionally, he advised ultra-high net worth clients in equity, fixed income, derivatives, private equity, and other alternative investments. He also developed a highly successful asset management business, giving his clients access to outstanding investment managers globally. Jason has held executive positions with a variety of investment and banking organizations, such as Credit Suisse, Merrill Lynch, JP Morgan, and Goldman Sachs.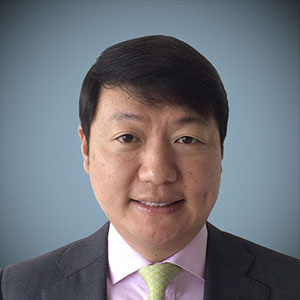 ---
Ping Keung Ko
Professor Ko is CEO and founder of Silicon Federation International (SFI), an offshore venture company. SFI is made-up of an array of member company investors, each with its own area of specialization. Previously, Professor Ko served as vice chairman and chief strategy officer of Authosis, a venture capital firm he co-founded with an investment focus in IC fabless design companies in China. Professor Ko began his career as the director of the Berkeley Microfabrication Laboratory at the University of California, Berkeley for nearly a decade, as well as vice-chairman of the Department of EECS. Later he was the Dean of Engineering at Hong Kong University of Science and Technology for more than five years.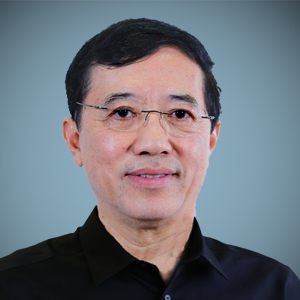 ---
Mun Hon Ng
Mun Hon has more than 15 years of experience in investment banking, corporate finance and direct investments. He is currently vice president for strategic investment at the National Innovation Agency of Malaysia. Previously, Mun Hon was senior manager at Malaysia Venture Capital Management Berhad (MAVCAP), focusing on investing and building new ventures in the Southeast Asia region. Prior to MAVCAP, he was attached to Public Investment Bank and TA Securities, providing corporate advisory in the areas of capital raisings, IPOs and M&As.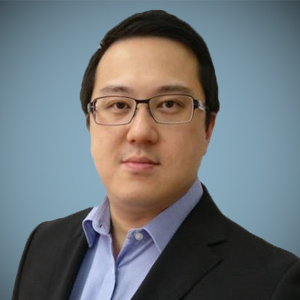 ---
Shahril Anas Hasan Aziz
Shahril is SVP of Investment at Malaysia Venture Capital Management Berhad (MAVCAP), which has invested in rising stars across Asia such as Fave/KFit and cars24. His focus at MAVCAP includes working on establishing more Corporate Venture Funds and partnerships. Shahril has more than 25 years of extensive investment and fundraising experience, having previously worked with the Employees' Provident Fund (EPF), Malaysia Technology Development Corporation (MTDC) and Unit Peneraju Bumiputera (TERAJU) to name a few