---
Sammy Cheung
After working in the industry for nearly 25 years, he and Co-Founder Tony Ngai, realized that there had to be a better way to make programmable products that really solved customers' problems. To achieve this goal, they founded Efinix® in 2012. Sammy is also the President and CEO of Efinix. With his broad background in FPGAs, CPLDs, structured ASICs, and non-volatile memory, Sammy is an expert when it comes to building programmable semiconductors.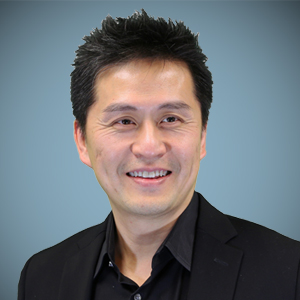 ---
Tony Ngai
After 20 years developing FPGAs for companies such as Altera, Xilinx, Lattice, and AT&T Bell Labs, Tony and Co-Founder Sammy Cheung, set out to build a new, flexible FPGA fabric. Tony is also CTO and SVP of engineering of Efinix. With first-hand knowledge of the commercial FPGA architectures currently on the market, Tony knew he wanted to develop a different, more efficient architecture. With more than 40 U.S. and international patents, Tony is a proven programmable-logic innovator with a unique background that combines FPGA architectures, IC design expertise, and PnR software knowledge.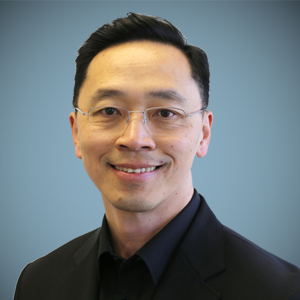 ---
Richard Sevcik
Having served as an advisor to Efinix, Rich spent nearly a decade as executive vice president and board member at Xilinx where he was instrumental in driving quarterly revenue from $135 million to more than $450 million. After Xilinx, he started Sevcik Consulting, which provides consulting services to semiconductor companies. Rich served on the board of directors at SiliconBlue Technologies until its acquisition by Lattice Semiconductor in 2011. Currently, he serves on the board of directors of AnDapt and the strategic board at DSP Concepts.
---
Christopher Norris
Chris is an entrepreneur with a proven track record of building companies and leading organizations. Most recently, he was president and CEO of Alta Devices. Prior to Alta Devices, Chris was a Venture Partner at Blue Run Ventures. He also was president and CEO at MicroDisplay Corporation and spent 17 years at Cypress Semiconductor as vice president and general manager. Today, he is founder at his executive consulting firm, Aurinko Group, where he sources deals, manages diligence and coaches entrepreneurs through the process of refining their business plans and raising funds.
---
Jason Yeung
Jason has over 25 years of wealth management and investment banking experience. During that time, he spent 15 years focused on wealth management, building a team of professionals to manage over 5 billion USD. Additionally, he advised ultra-high net worth clients in equity, fixed income, derivatives, private equity, and other alternative investments. He also developed a highly successful asset management business, giving his clients access to outstanding investment managers globally. Jason has held executive positions with a variety of investment and banking organizations, such as Credit Suisse, Merrill Lynch, JP Morgan, and Goldman Sachs.