Efinix® Hires Senior Sales Executive; Increases Focus on European Markets
---
SANTA CLARA, Calif.—March 4, 2020—Efinix®, an innovator in programmable product platforms and technology, today announced that Harald Werner has joined the company in the position of European Sales Director.
Harald is a seasoned sales executive with over 25 years of experience in the FPGA industry. He joins Efinix from Lattice Semiconductor where he managed European Sales and Field Applications Engineering functions. Prior to his tenure at Lattice Semiconductor, Harald held positions at Actel, Viewlogic Systems, and Siemens.
"Bringing on Harald Werner as the European Sales Director demonstrates the increased focus that Efinix is placing on the European market," said Itsu Wang, VP of Sales and Business Development. "Efinix has seen tremendous traction in Asia and North America where most of the sales and marketing effort has been focused to date. Harald will leverage that success to drive increased adoption of Efinix products and technologies in Europe".
Harald will establish a center of excellence for sales and application engineering based initially out of Germany. Growing the Efinix direct sales organization and leveraging existing indirect channels, Harald will strengthen the demand creation and fulfillment infrastructure in European markets. "The Efinix Quantum™ fabric and the Trion® series of FPGA products exhibit unprecedented levels of flexibility and efficiency," said Harald. "With an increased European focus, these technologies will be more readily available to local markets as diverse as edge compute, machine vision, industrial automation, and the Internet of things".
About Efinix
Efinix, an innovator in programmable products, drives the future of edge AI computing with its Trion® FPGA silicon platform. At the Trion FPGA's core is Efinix's disruptive Quantum™ FPGA technology which delivers a 4X Power-Performance-Area advantage over traditional FPGA technologies. Trion FPGAs, offering 4K to 200K logic elements, have a small form-factor, low-power, and are priced for high-volume production. Our Efinity® Integrated Development Environment provides a complete FPGA design suite from RTL to bitstream. With their Power-Performance-Area advantage, Trion FPGAs address applications such as custom logic, compute acceleration, machine learning and deep learning. Through Efinity, our customers can seamlessly migrate FPGA or full system into Quantum ASIC for ultra-high-volume production.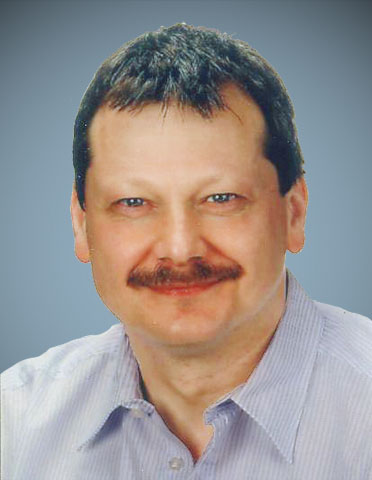 Media Contacts:
Steve Stratz
Relevanz Public Relations for Efinix
(206) 300-9134
steve@relevanzpr.com