---
Sammy Cheung
Founder, President, and CEO
With his broad background in FPGAs, CPLDs, structured ASICs, and non-volatile memory, Sammy is an expert when it comes to building programmable semiconductors. After working in the industry for 23 years, he and co-founder Tony Ngai realized that there had to be a better way to make programmable products that really solved customers' problems. To achieve this goal, they founded Efinix, Inc. (Efinix) in 2012.
Before Efinix, Sammy was the vice president of the IC group at Stretch, Inc. and was senior director developing HardCopy products at Altera. Sammy started his career in 1990 at Cypress Semiconductor.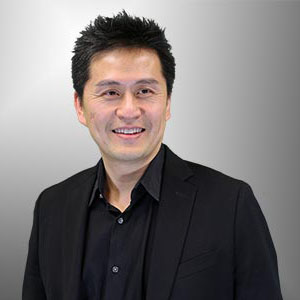 ---
Tony Ngai
Founder, CTO & Sr. VP Engineering
After 20 years developing FPGAs for companies such as Altera, Xilinx, Lattice, and AT&T Bell Labs, Tony and co-founder Sammy set out to build a new, flexible FPGA fabric. With first-hand knowledge of the commercial FPGA architectures currently on the market, Tony knew he wanted to develop a different, more efficient architecture. With over 40 US and international patents, Tony is a proven programmable-logic innovator with a unique background that combines FPGA architectures, IC design expertise, and PnR software knowledge.
Prior to founding Efinix, Tony had 15+ years of management experience at the top 3 FPGA companies. He led and contributed to the development of most commercial FPGA architectures available today.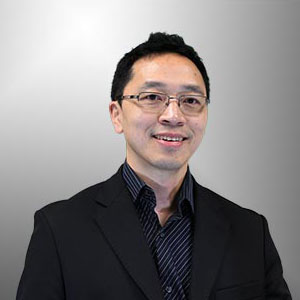 ---
Jay Schleicher
Sr. VP Software Engineering
Since 1990, Jay has been involved in nearly every aspect of FPGA software development, such as new architecture development and support, research, synthesis, IP development, Q/A, verification, and simulation. At Efinix, his goal is to build a complete, best-in-class RTL-to-bitstream FPGA CAD flow.
During his 23 years at Altera, Jay led software and IP teams in a variety of areas. For example, Jay led the team that developed an in-house synthesis tool that is considered a best-in-class tool. He also led the software team that analyzed and experimented with new architectural features, and assessed, from a software perspective, whether a feature would be desirable or undesirable.
Jay has extensive experience reviewing, analyzing, and evaluating patentable ideas, and he has authored or co-authored 50+ patents.