Xyloni Development Kit
The Xyloni Development kit features the Efinix® T8 programmable device in a 81-ball FBGA package. T8 FPGAs have a programmable logic and routing fabric built on Efinix® Quantum™ technology. T8 devices also include embedded memory blocks, multiplier blocks (or DSP blocks), a PLL, and an oscillator. Learn more about Trion FPGAs
With the development kit, you get a license for the Efinity® software with 1 year of upgrades. The Efinity software provides a complete tool flow from RTL design to bitstream generation, including synthesis, place-and-route, debugging, and timing analysis.
Features
Efinix® T8F81C2 device in an 81-ball FineLine BGA package
128 Mbit SPI NOR flash memory
Dedicated UART interface through micro-USB type B
41-pin high-speed connector for user I/O
12-pin PMOD-compatible GPIO connector
Micro-SD card slots
4 user LEDs and 2 user pushbutton switches
33.33 MHz oscillator
User selectable voltages from 1.8 V, 2.5 V, and 3.3 V
Xyloni Board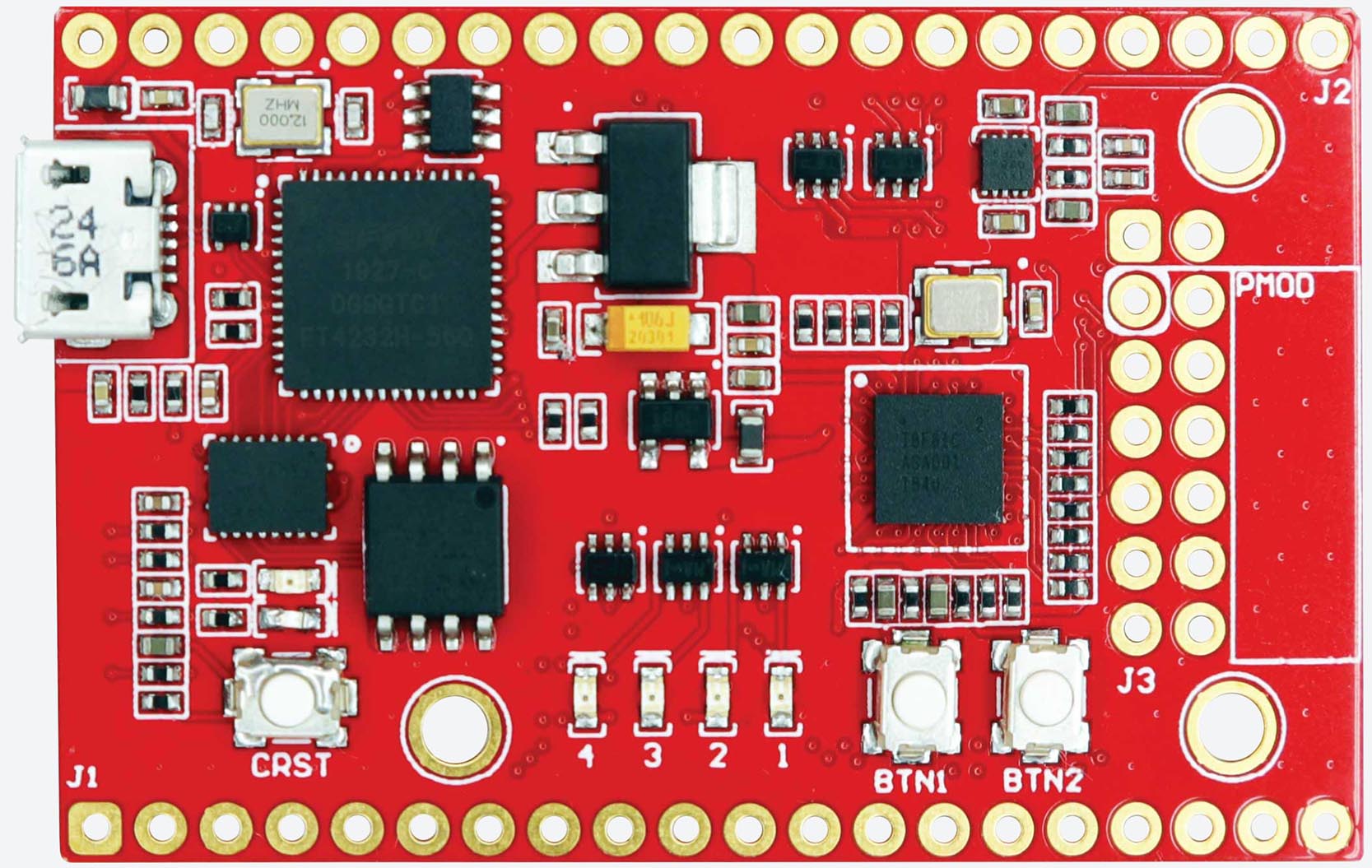 Xyloni Board Block Diagram
Efinity Tutorial
You can download the design files and documentation from GitHub.