Titanium Ti60 F225 Development Kit
Whether you are capturing video, aggregating sensor data, or designing for mobile or IoT applications, the Titanium Ti60 F225 Development Kit provides everything you need to get started quickly. Capture video with the included Raspberry Pi camera module, process it in the Ti60 FPGA, and then stream the result to the provided mini-DSI display. The camera and DSI converter daughter cards support up to 2 cameras or displays, respectively. The kit also includes an I/O expansion daughter card so you can connect to other components more easily. Learn more about Titanium FPGAs
With the development kit, you get a license for the Efinity® software with 1 year of upgrades. The Efinity software provides a complete tool flow from RTL design to bitstream generation, including synthesis, place-and-route, debugging, and timing analysis.
Features
Ti60 FPGA in a 225-ball FineLine BGA package
256 Mb HyperRAM memory with x16 bits, 200 MHz maximum clock rate, and up to 400 Mbps double-data rate
SPI NOR flash memory
Three MIPI, LVDS, and GPIO high-speed connectors to attach the daughter cards included in the kit or your own custom daughter cards
Micro-SD card slot
USB v3.0 interface and type-C connector
USB Type-C connector for programming the flash or Ti60 FPGA using the Efinity® software
2 RGB LEDs
4 User pushbutton switches
2 User DIP switches
25 MHz, 33.3333 MHz, and 74.25 MHz oscillators for PLL input
12.0 V power supply connector
Titanium Ti60 F225 Development Board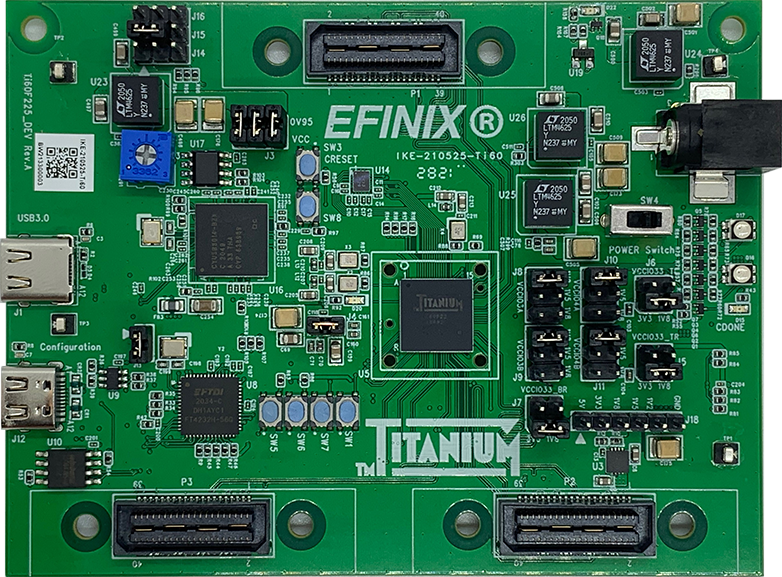 Titanium Ti60 F225 Board Block Diagram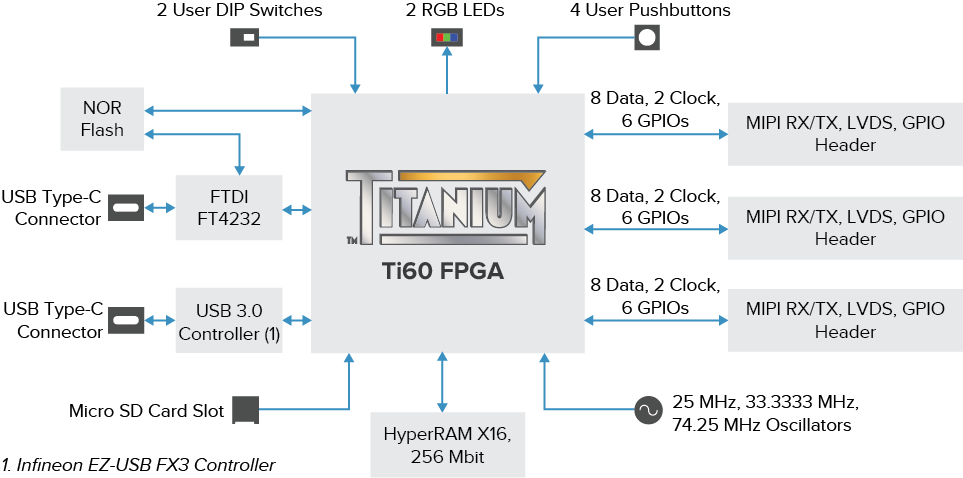 Titanium Ti60 F225 Development Kit Contents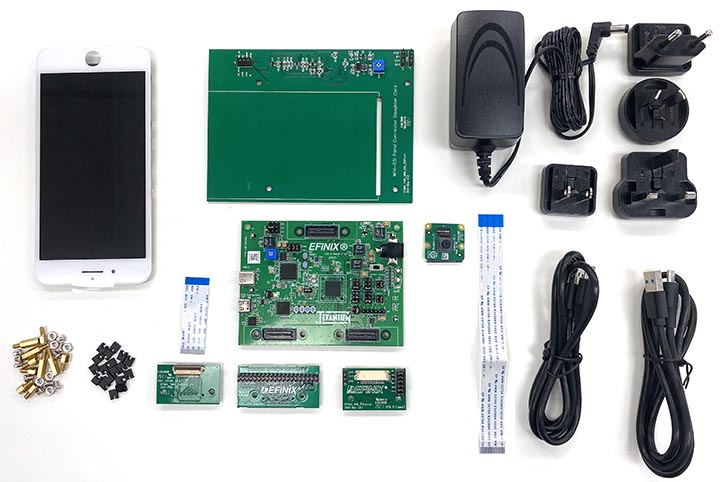 Titanium Ti60 F225 Development Kit Demonstration Design Video
This video shows how to set up the Titanium Ti60 F225 development kit and run the example design that is pre-loaded on the board. The design outputs video to the Mini-DSI Panel, outputs video through a USB cable to a monitor, and reads SD card information.
Demonstration Design Block Diagram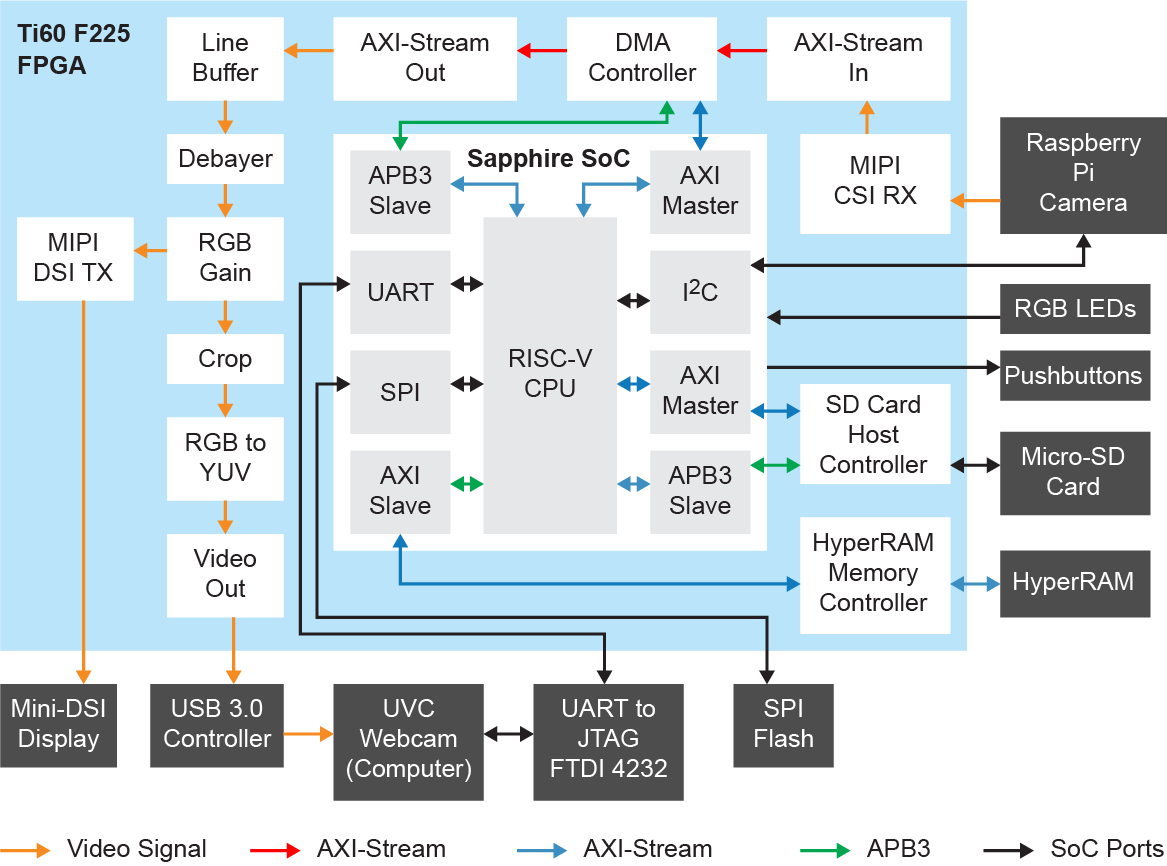 MIPI Virtual Channel Video
The MIPI virtual channel example design that demonstrates how the Titanium Ti60 FPGA can receive video data from a camera through a MIPI CSI-2 interface, process it, send and receive the data through a MIPI D-PHY loopback, re-process the data for video display, and then display the video stream on an LCD panel.
Virtual Channel Design Block Diagram